YOSA presents Standing Ovation Week
Many events have been canceled or postponed due to coronavirus concerns. Please check with the organization before going to any event.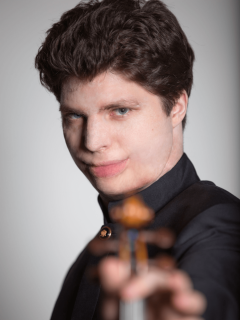 The YOSA Standing Ovation will present a series of virtual conversations and performances, highlighting the heroes of music during COVID-19.
Proceeds from this event benefit YOSA (Youth Orchestras of San Antonio), whose music education programs reach more than 2,500 local young musicians every year.
Schedule of events
October 19: "YOSA Changes Kids' Lives" - A look at the impact of YOSA, featuring Keynote Speaker, YOSA Music Director Troy Peters (12 pm)
October 19: Dinnertime Concert featuring cellist Christine Lamprea, a YOSA Alum and Sphinx Medal of Excellence winner (6 pm)
October 20: "Music in San Antonio" - How arts and culture thrive in our community, featuring Keynote Speaker, Mayor Ron Nirenberg (12 pm)
October 20: Dinnertime Concert featuring Agarita Chamber Players (6 pm)
October 21: "Classical Music During COVID-19" - How the global pandemic has impacted the industry landscape, featuring Keynote Speaker Marin Alsop, Baltimore Symphony Orchestra, Music Director (12 pm)
October 21: Dinnertime Concert featuring trombonist Ron Wilkins (6 pm)
October 22: "Equality in Music" - How classical music can become more equitable and representative, featuring Keynote Speaker Afa Dworkin, President and Artistic Director of The Sphinx Organization(12 pm)
October 22: Dinnertime Concert with TBD performer (6 pm)
October 23: "Keeping Music Alive" - How philanthropy can help classical music endure for future generations, featuring Keynote Speaker Henry Timms, President and CEO at Lincoln Center for the Performing Arts (12 pm)
October 23: Dinnertime Concert with violinist Augustin Hadelich